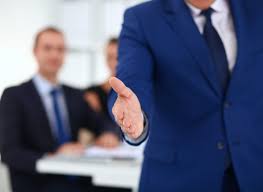 About Us
In the present day global environment, organisations are increasingly facing complex challenges created by unpredictable financial markets, ever challenging government regulations and increasing global dependencies. The enterprise value or an individual value depends on how well these threats or opportunities are handled.

"UNLESS YOU CONTROL YOUR MONEY, MAKING MORE WON'T HELP. YOU'LL JUST HAVE BIGGER PAYMENTS".

We provide the critical external vantage point to maximize the outcomes of shifting complex scenarios. We are an integrated & independent organisation, specialising in financial health check-up and its improvement. We are THRIVING, INNOVATIVE, TRANSPARENT & PRINCIPLED. In our firm, we believe in providing tailored services while maintaining confidentiality and ethical behaviour so as to build long term relationships with clients from all segments i.e. large, mid-caps or private equity investors. NCFAS started by a passionate professional with a desire to change the way personal finance is perceived & delivered. We aim at making financial advisory accessible to all.